DROPSTUFF MEDIA is een pionier in media ontwerp en creëert immersieve en interactieve publieke belevingen. DROPSTUFF bedenkt, realiseert en presenteert zowel autonoom als in opdracht.
Immersieve Media Installaties
DROPSTUFF MEDIA is een specialist in het ontwikkelen van media installaties en tentoonstellingen in de openbare ruimte, in binnensteden, op festivals, voor musea, culturele organisaties en tijdens diverse evenementen.
We verbeelden boodschappen en verhalen voor brede publieksgroepen door nieuwe technieken te verbinden aan inhoudelijke verhalen en spannende belevingsconcepten. Actieve participatie en publieksbereik zijn de kernwoorden in veel van onze producties. We hebben ervaring met het inzetten van kunstmatige intelligentie, bewegingsdetectie en virtual en augmented reality technieken in publieksbelevingen.
De Koude Kermis
De Koude Kermis is de playground van DROPSTUFF MEDIA. Een plek waar volkscultuur, kunst en technologie elkaar ontmoeten en waar geëxperimenteerd wordt met het toegankelijk maken van nieuwe verhalen voor een breed inclusief publiek. De Koude Kermis reist langs zowel galleries als echte kermissen en alles daar tussenin.
Educatieprogramma
DROPSTUFF MEDIA biedt aan het Voortgezet Onderwijs een Educatieprogramma over 'Mediawijsheid' dat bestaat uit vijf mogelijke workshops. De workshops bieden differentiatie naar intensiteit, leeftijd en niveau.
Verhuur LED-Schermen
DROPSTUFF MEDIA verhuurt mobiele LED schermen voor festivals en events. U kunt de LED units met 4 mm of 8 mm pixel pitch ook inzetten als mobiel podium, DJ-booth, beursstand of presentatieruimte. Installaties op maat zijn onze specialiteit.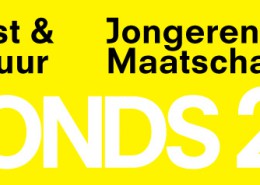 Tien projecten die financieel gezond gedrag bij jongeren bevorderen,…
https://dropstuff.nl/wp-content/uploads/2014/11/unnamed.jpg
238
560
Tim Meijerink
https://enfold.dropstuff.nl/wp-content/uploads/2014/10/logo-wit2.png
Tim Meijerink
2014-11-27 14:49:16
2014-11-27 15:53:32
DROPSTUFF.nl geselecteerd voor Programmaregeling Jouw Geld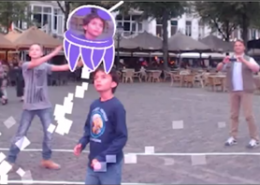 DROPSTUFF.nl realiseerde in samenwerking met ontwerper Thomas…
https://dropstuff.nl/wp-content/uploads/2014/11/SLOW-Impressie.png
198
615
Tim Meijerink
https://enfold.dropstuff.nl/wp-content/uploads/2014/10/logo-wit2.png
Tim Meijerink
2014-11-26 11:42:22
2015-01-13 12:50:21
Gamen met Squishy in Artis tijdens museumnacht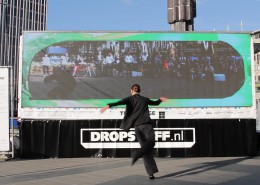 De afgelopen maanden realiseerde DROPSTUFF.nl het project THE…
https://dropstuff.nl/wp-content/uploads/2014/11/THE-BRIDGE_Stockhlm_Danser.jpg
720
1280
Tim Meijerink
https://enfold.dropstuff.nl/wp-content/uploads/2014/10/logo-wit2.png
Tim Meijerink
2014-10-27 13:26:46
2015-01-13 12:56:01
THE BRIDGE – Nederland-Zweden