The Fair Grounds — where amusement meets art
The Fair Grounds is an artistic project by media design collective DROPSTUFF.nl, consisting of a collection of artworks where amusement rides are presented as art installations. A new narrative has been added to pre-existing attractions and old forms of entertainment have been updated. Likewise, new concepts and designs have been outfitted with traditional stories and customs. The result is a fairground where every ride has been modified, enhanced or completely redesigned: popular culture meets high tech and high art!
Kermis Amsterdam Westerpark – 8-17 March
Nassauischer Kunstverein Wiesbaden, Germany – 5-7 April (The Fair Grounds #1)
Kingsday Amersfoort – 27 April
Preview: 'Bumper Ballet' – La Biennale di Venezia, boatstop 'Arsenale' – 8-10 May
Première NL: 'Bumper Ballet' – Dutch Technology Week Eindhoven – presented by Eindhoven Museum 20-26 May
La Bonne Aventure Festival, Dunkirk France 21-23 June (The Fair Grounds #1)
Oh la la Festival, Lienz Austria 26-27 July (The Fair Grounds #1)
The Media Network for Digital and Interactive Experiences
DROPSTUFF.nl is a pionier in media design and creates public experiences. DROPSTUFF.nl conceptualises, realises ánd presents interactive media projects, audiovisual productions and educational programs for cultural, governmental and commercial partners.
Media projects
Through exciting new experiences, DROPSTUFF.nl translates messages and stories to a broad audience. By applying new techniques we aim to increase public outreach and participation. Therefore we use the latest media technologies, encompassing smartphones, motion-tracking, digital screens, virtual and augmented reality and combine them with spacial and analogue design.
Artcasting: public screens program
DROPSTUFF.nl broadcasts an interactive artistic program on a network of 'urban screens' on central locations such as stations, public squares and other high-profile areas.
Educational program
DROPSTUFF.nl offers a media educational program to Dutch highschools consisting of five public workshops that teach the intrinsic value of monitoring new media in a critical way. These workshops differentiate according to the average age, the size and the level of the classes.
LED Rental
DROPSTUFF.nl rents out mobile LED-screens to a multitude of festivals and events. These LED-screens are not only functional, but they are also eyecatchers by being multi-purpose stages. These LED-screens are excellent options to use as a temporary stage, DJ-booth, festival stand or pop-up presentation unit. We are specialists in tailor made installations.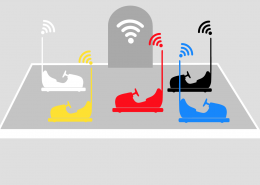 Scheduled for release in 2019 is our Bumper Ballet, where the…
https://dropstuff.nl/wp-content/uploads/2018/12/Screen-Shot-2018-12-10-at-13.11.40.png
964
1654
Tim Meijerink
http://enfold.dropstuff.nl/wp-content/uploads/2014/10/logo-wit2.png
Tim Meijerink
2018-12-09 13:10:20
2018-12-10 13:31:47
New in 2019: Bumper Ballet & The Puppet Player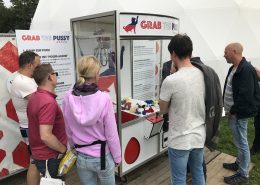 During Lowlands 2017, the latest DROPSTUFF's addition to the…
https://dropstuff.nl/wp-content/uploads/2017/08/grabthepussy5-1.jpg
3024
4032
Tim Meijerink
http://enfold.dropstuff.nl/wp-content/uploads/2014/10/logo-wit2.png
Tim Meijerink
2017-10-19 15:44:13
2017-10-19 15:44:13
'Grab the Pussy' launched at Lowlands festival!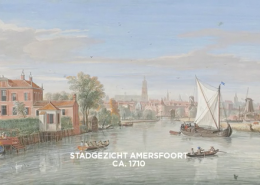 Starting this summer at the public media-screens in Hilversum…
https://dropstuff.nl/wp-content/uploads/2018/07/Screen-Shot-2018-07-02-at-14.53.27.png
314
572
Tim Meijerink
http://enfold.dropstuff.nl/wp-content/uploads/2014/10/logo-wit2.png
Tim Meijerink
2017-07-03 12:00:04
2018-09-24 14:53:14
Second screening of 'The 5 Seconds' starts in Amersfoort & Hilversum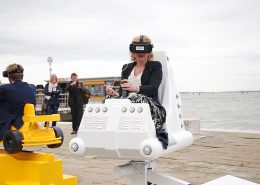 Outgoing Minister of Culture Jet Bussemaker was present in…
https://dropstuff.nl/wp-content/uploads/2017/05/Bussemaker4.jpg
4500
8000
Rene van Engelenburg
http://enfold.dropstuff.nl/wp-content/uploads/2014/10/logo-wit2.png
Rene van Engelenburg
2017-05-11 12:37:37
2018-09-24 12:02:13
Dutch Minister of Culture Bussemaker opens The Fair Grounds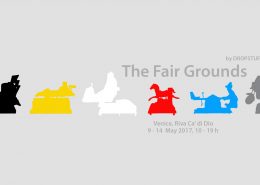 From Tuesday the 9th of May until Sunday the 14th DROPSTUFF…
https://dropstuff.nl/wp-content/uploads/2017/04/TheFairGrounds_concept_groot1.jpg
1080
1920
Rene van Engelenburg
http://enfold.dropstuff.nl/wp-content/uploads/2014/10/logo-wit2.png
Rene van Engelenburg
2017-04-15 09:43:42
2017-04-19 14:32:09
'The Fair Grounds' at Venice Biennale 2017