The Media Network for Digital and Interactive Experiences
DROPSTUFF.nl is a pionier in media design and creates public experiences. DROPSTUFF.nl conceptualises, realises ánd presents interactive media projects, audiovisual productions and educational programs for cultural, governmental and commercial partners.
Media projects
Through exciting new experiences, DROPSTUFF.nl translates messages and stories to a broad audience. By applying new techniques we aim to increase public outreach and participation. Therefore we use the latest media technologies, encompassing smartphones, motion-tracking, digital screens, virtual and augmented reality and combine them with spacial and analogue design.
Artcasting: public screens program
DROPSTUFF.nl broadcasts an interactive artistic program on a network of 'urban screens' on central locations such as stations, public squares and other high-profile areas.
Educational program
DROPSTUFF.nl offers a media educational program to Dutch highschools consisting of five public workshops that teach the intrinsic value of monitoring new media in a critical way. These workshops differentiate according to the average age, the size and the level of the classes.
LED Rental
DROPSTUFF.nl rents out mobile LED-screens to a multitude of festivals and events. These LED-screens are not only functional, but they are also eyecatchers by being multi-purpose stages. These LED-screens are excellent options to use as a temporary stage, DJ-booth, festival stand or pop-up presentation unit. We are specialists in tailor made installations.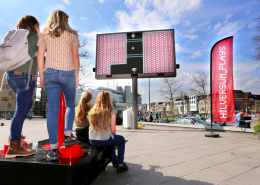 Hilversum Plays! Outdoor-game afternoons at the station of Hilversum! Starting…
https://dropstuff.nl/wp-content/uploads/2017/04/Schermafbeelding-2017-10-05-om-16.57.40.png
598
908
Tim Meijerink
http://enfold.dropstuff.nl/wp-content/uploads/2014/10/logo-wit2.png
Tim Meijerink
2017-04-13 12:02:36
2018-09-24 12:05:14
#HilversumPlays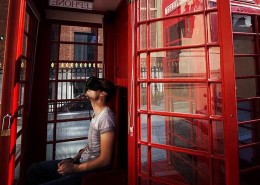 https://dropstuff.nl/wp-content/uploads/2016/09/image1.jpg
1334
750
Tim Meijerink
http://enfold.dropstuff.nl/wp-content/uploads/2014/10/logo-wit2.png
Tim Meijerink
2016-10-31 14:48:34
2018-09-24 14:49:48
VR_MEER made for the Mauritshuis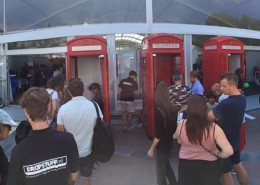 In assignment of the Mauritshuis in The Hague DROPSTUFF.nl created…
https://dropstuff.nl/wp-content/uploads/2016/08/14141711_10154565973091996_3069199702624313438_n.jpg
383
960
Tim Meijerink
http://enfold.dropstuff.nl/wp-content/uploads/2014/10/logo-wit2.png
Tim Meijerink
2016-08-31 21:12:34
2016-09-22 00:26:09
VR_MEER for the Mauritshuis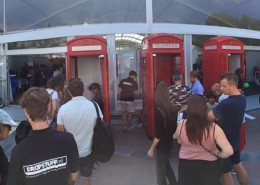 https://www.youtube.com/watch?v=xcwSeMQPy_g Art at the Lowlands…
http://enfold.dropstuff.nl/wp-content/uploads/2014/10/logo-wit2.png
0
0
Tim Meijerink
http://enfold.dropstuff.nl/wp-content/uploads/2014/10/logo-wit2.png
Tim Meijerink
2016-08-31 20:16:14
2016-09-22 00:27:31
PHOTOBOOTH at Lowlands 2016