Interactive Experiences and New Media Design
DROPSTUFF MEDIA is a pioneer in new media design and creates immersive and interactive public experiences. DROPSTUFF MEDIA conceptualizes, realizes and presents both autonomously and commissioned interactive installations and experiences.
Immersive Media Experiences
DROPSTUFF MEDIA creates experiences that share the same characteristics: combining new ways of storytelling with artistic content design and new technologies. We work together with partners that we believe in: designers, artists, museums, schools, universities. We are confident that mutual learning occurs in the heart of collaboration.
The Fair Grounds
The Fair Grounds is an artistic project where amusement rides are presented as art installations. New narratives have been added to fairground attractions as well as to old forms of folk culture. Each ride has been updated with rich stories of cultural heritage, the imagination of the arts and the wonderment of new technologies. The result is a truly new fairground where every ride has been modified, enhanced and now tells a surprising story to a mix of generations: folk culture meets high tech and high art!
The ambition to marvel
We believe in the importance of creating experience that make the audience marvel through storytelling. Our projects encourage people to actively explore the crossovers between stories in rituals, cultural heritage and art in one hand and experimental (media) technologies in the other. Technical improvement is never the core of our projects, nor do we aim to solve the world's problems – but the projects displayed on this page give an impression on where our passion lies.
Education program
The workshops and masterclasses of DROPSTUFF MEDIA stimulates participants to think about 'the power of the media' and teach them to think in a critical way about the images and impulses they receive everyday.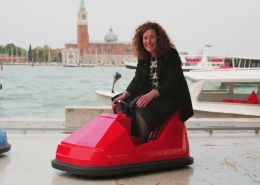 On 8 May 2019, Minister van Engelshoven, Minister of Education, Culture and Science, visited the media art installation 'Bumper Ballet' at the Biennale in Venice!
https://dropstuff.nl/wp-content/uploads/2019/05/Minister_1.jpg
4600
6133
Rene van Engelenburg
http://enfold.dropstuff.nl/wp-content/uploads/2014/10/logo-wit2.png
Rene van Engelenburg
2019-05-08 12:00:41
2019-12-12 13:20:53
Dutch Minister van Engelshoven visits Bumper Ballet at the Venice Biennale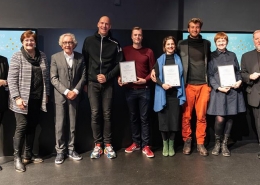 On February 12 in Dortmund, Germany, 'The Fair Grounds' won the prestigious NICE Award 2019 as a honorable shared first place at ecce - european centre for creative economy!
https://dropstuff.nl/wp-content/uploads/2019/02/niceaward.jpg
462
960
Tim Meijerink
http://enfold.dropstuff.nl/wp-content/uploads/2014/10/logo-wit2.png
Tim Meijerink
2019-02-13 15:14:55
2019-03-14 13:19:00
The Fair Grounds wins NICE Award 2019!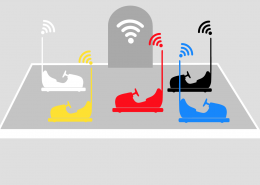 Scheduled for release in 2019 is our Bumper Ballet, where the…
https://dropstuff.nl/wp-content/uploads/2018/12/Screen-Shot-2018-12-10-at-13.11.40.png
964
1654
Tim Meijerink
http://enfold.dropstuff.nl/wp-content/uploads/2014/10/logo-wit2.png
Tim Meijerink
2018-12-09 13:10:20
2018-12-10 13:31:47
New in 2019: Bumper Ballet & The Puppet Player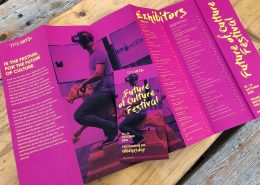 We are proud to present certain key rides from The Fair Grounds…
https://dropstuff.nl/wp-content/uploads/2018/10/WhatsApp-Image-2018-10-09-at-16.51.36.jpeg
1200
1600
Tim Meijerink
http://enfold.dropstuff.nl/wp-content/uploads/2014/10/logo-wit2.png
Tim Meijerink
2018-10-09 18:31:15
2018-10-09 18:31:15
DROPSTUFF.nl presents The Fair Grounds at THE ARTS+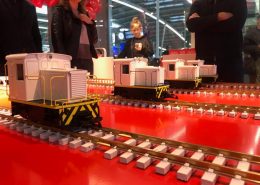 For one week only on Utrecht Centraal: the Omdenken pop-up…
https://dropstuff.nl/wp-content/uploads/2018/08/WhatsApp-Image-2018-11-26-at-12.37.49.jpeg
768
1024
Tim Meijerink
http://enfold.dropstuff.nl/wp-content/uploads/2014/10/logo-wit2.png
Tim Meijerink
2018-10-08 13:18:30
2018-12-11 18:02:58
DROPSTUFF.nl creates Omdenken pop-up train quiz