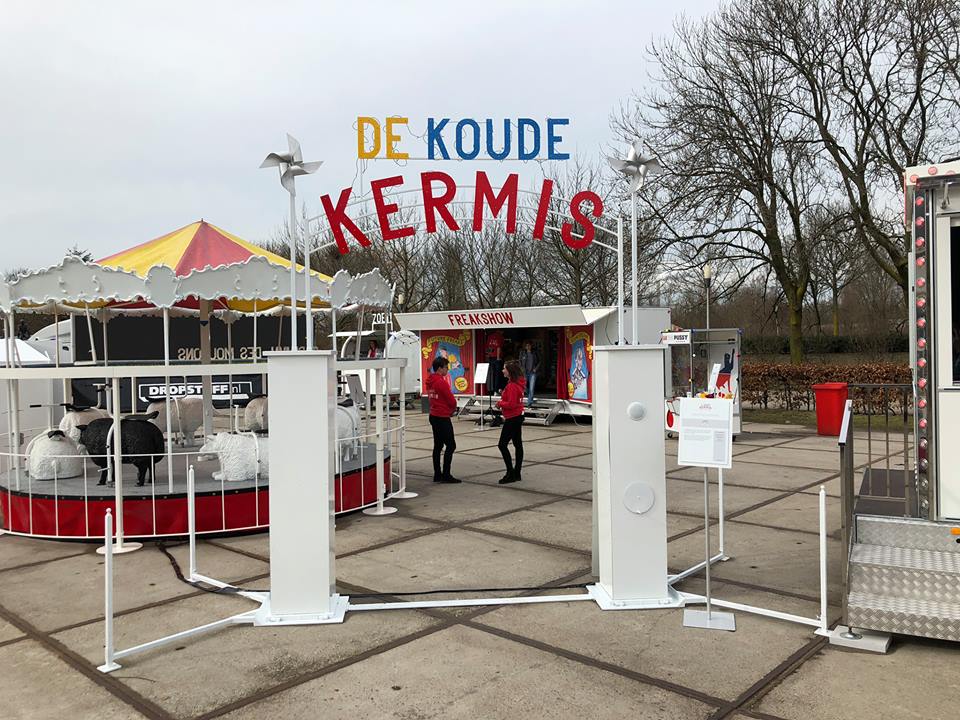 Of course, The Fair Grounds wouldn't be complete without an interactive entry gate, made especially for kids. Aside from functioning as a gate, it also simulates the old barrel organs of the Amsterdam streets.
By spinning the turning wheel, you generate the power needed to make the lights buzz, the music play and the fans spin. The internal speakers play a jolly mix of true barrel organ classics!
More info: 
Do you want to know more or would you like to place the Pied Piper at your event or festival?  Call: +31(0)35 – 677 1912 or send an e-mail to: info@dropstuff.nl
The Pied Piper is part of The Fair Grounds
Interactive carnival-gate
Generate your own power, lights and music
Concept and design:
DROPSTUFF.nl
Technical design and realisation:
Peter de Man and Uwe Dobberstein
Authorship:
Stichting Pleinmuseum
Specifications:
Electricity; 230 V
The Fair Grounds
The Pied Piper is part of The Fair Grounds: an artistic project by media design collective DROPSTUFF.nl, consisting of a collection of artworks where amusement rides are presented as art installations. A new narrative has been added to pre-existing attractions and old forms of entertainment have been updated. The result is a fairground where every ride has been modified, enhanced or completely redesigned: popular culture meets high tech and high art!